Strategic Location for Pearl River Delta Cargoes
DaChan Bay Terminals location is perfect for handling cargoes to and from all the key manufacturing centres in the Pan-Pearl River Delta (Pan-PRD) region.
DaChan Bay Terminals is strategically situated at Bao'an Central District in Qianhai Shenzhen-Hong Kong Modern Service Cooperation Zone.
20 nautical miles north of Hong Kong
40 nautical miles south of Guangzhou
10 kilometres south of Shenzhen Bao'an International Airport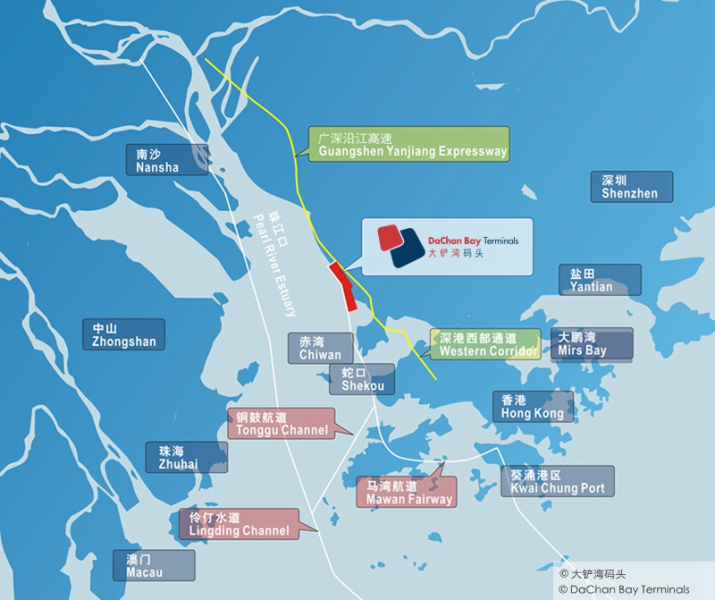 Easy Passage for the Mega Vessels and Ro-Ro Ships
The Terminals approach channel--Tonggu Channel and Mawan Fairway. Tonggu Channel is an alternative deep-draft channel between the Pearl River Estuary and the open sea developed by Shenzhen Government.
Tonggu Channel helps relieve congestion in the Mawan Fairway in the Hong Kong waters and stimulates the development of the entire Western Shenzhen Port area.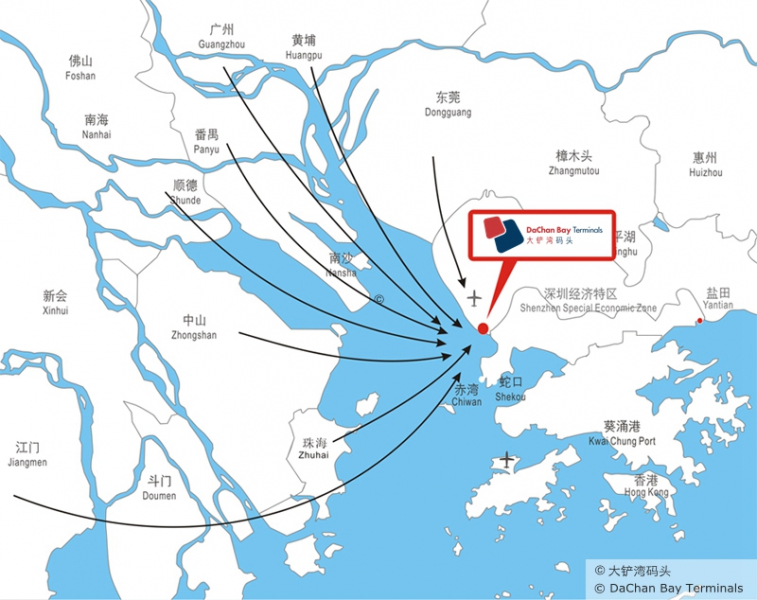 DaChan Green Chain
DaChan Bay Barge Network
Efficient, environmentally friendly and cost-efficient. Covering over 50 barge terminals in Western PRD.
Extensive barge network covers 8 major cities in West PRD and more than 40 terminals in Guangdong, Guangxi and Hainan.

More than 20 barge companies operate more than 100 weekly sailings.